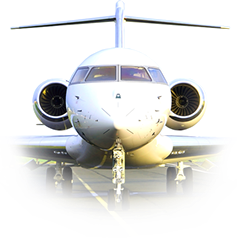 7321 Commercial Blvd. East, Arlington, TX 76001




We specialize in all major airframe OEM specifications, such as Bombardier, Lockheed Martin, Boeing, & Embraer.
Our parts are manufactured by high quality and highly respected manufacturers of aerospace fasteners and hardware. AIAP is proud to represent the following manufacturers and their products.
Download AIAP Line Card
3V Fasteners
Accurate Elastomer
Aerofit
AHG
Air Industries (a PCC company)
Airdrome
Alcoa Fastening Systems
Alemite
Allfast Fastening Systems
All Power Mfg.
Anillo Industries
Automatic Screw
Avibank Mfg.
B&B Specialties
Bell-Memphis
Blanc Aero
Bristol Industries
California Screw Products
Camloc (Alcoa)
Click Bond
Coorstek
Crescent Manufacturing
Daniels Manufacturing
Dzus
Fastenair
FIT
Fitz Mfg Ind (FMI)
Hartwell Corp.
Heartland Precision Fasteners
Hi-Shear (Lisi Aerospace)
Ho Ho Kus
Houston Precision Fasteners
Huck (Alcoa)
J & M Products
Kapco
LaDeau Manufacturing
Laminated Shim
LFC Industries
Linread (Alcoa)
Loos Hardware
Mac Fasteners
Maclean Sky
Moeller Mfg
Monadnock (Lisi Aerospace)
Monogram Aerospace
MS Aerospace
ND Industries
Nelson Aerospace (Permaswage)
Nylok Fasteners
Nylon Molding Corp.
Pamco
Panduit
Paolo Astori
Parker Hannifin
PB Fasteners (a PCC company)
Perkins Machine Co.
Permaswage
Pilgrim Screw
QRP Inc.
R & B Electronics
Ralmark
Reid Products
Roller Bearing Company
Saturn Fasteners
Seastrom Mfg
Shur-Lok (a PCC company)
Sonic Industries
Space-Lok
SPS Technologies (a PCC company)
Stake Fasteners
Stroco Mfg
Superior Washer
Thomas & Betts
Umpco
Valley-Todeco (Alcoa Sylmar)
Van Petty (Alcoa)
West Coast Aerospace
Young Engineers
Zites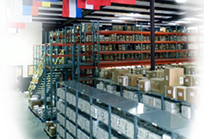 With daily consumption analysis, dynamic allocation of parts, and forward looking vendor replenishment, customer satisfaction is ensured.
We offer a wide range of standards and specials to the aerospace industry including:
AN AS BAC B02 C-Std HL HLT HST JSF MS NAS PE
We specialize in all major airframe OEM specifications, such as Bombardier, Lockheed Martin, Boeing, and Embraer. Every lot of fasteners we ship is completely traceable back to the manufacturer with manufacturer's certifications and test data on file for inspection. Our commitment to quality is evident in everything we do.
VIEW ALL SERVICES


Website Designed By: OutLaunched.com
Copyright 2013 AIAP
Arlington International Aviation Products, LLC.
All Rights Reserved